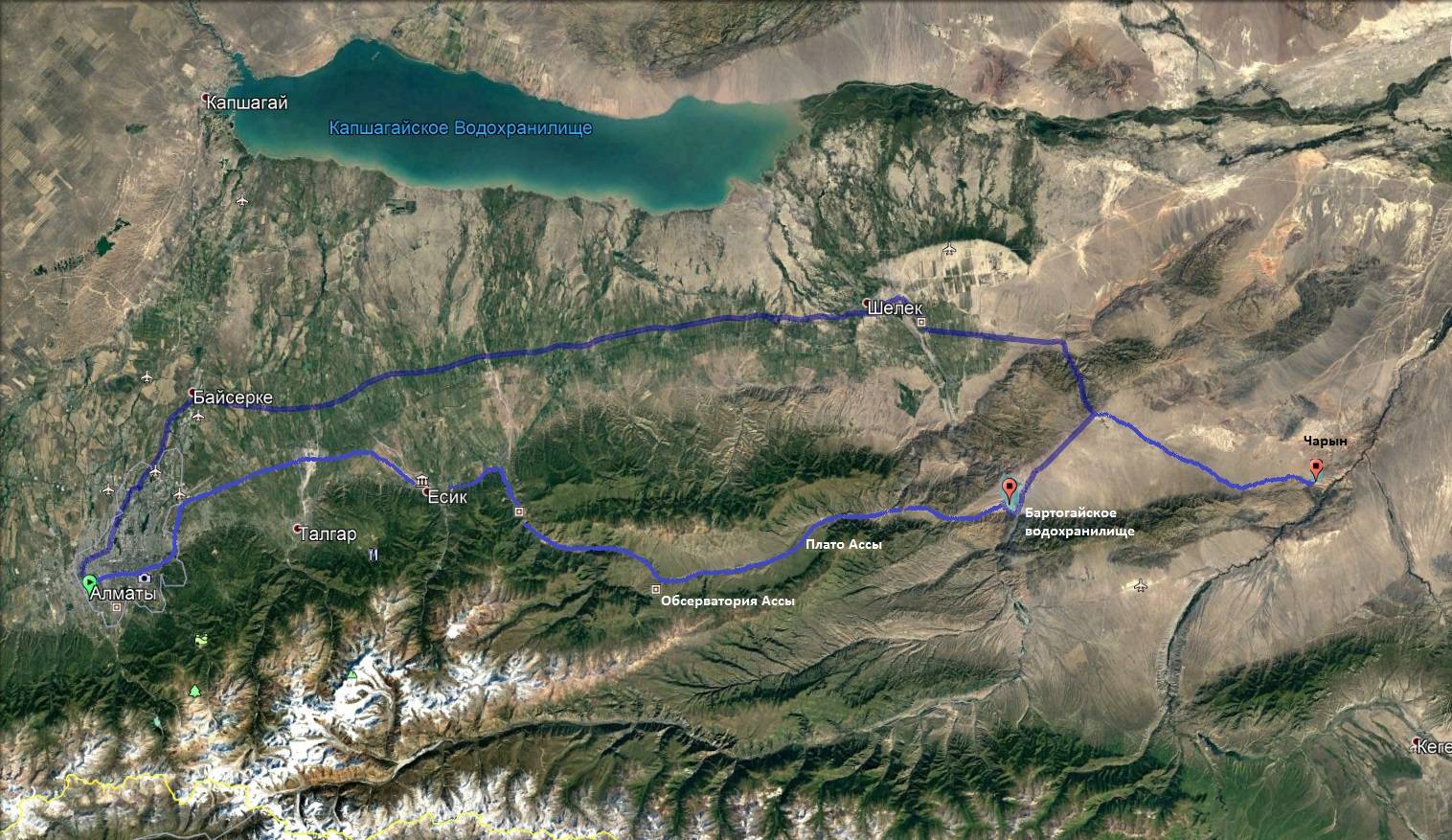 Route length: 800 km
Seasonality: May-September
Best time to travel: June-August
Tour duration: 2 days
If you ask, what we think is the most beautiful place in Almaty region, we will definitely answer-the Assy plateau.
The high-mountain plateau of Assy is an incredibly beautiful place, it is a huge inter-mountain summer pasture (Zhailau). The length of the plateau is more than 40 km long and 15 km wide, with a relative altitude of 2700 m above sea level. Along the route, you will see various natural and climatic zones from Alpine meadows to semi-deserts.
Here is the Assy-Turgen Observatory, the only Observatory in Kazakhstan with an ideal astronomical climate.
As well as the plateau is the most valuable historical monument of the bronze age, there are a huge number of burial mounds and petroglyphs.
Petroglyphs are located on the southern slope of the mountain range and stretch along the river Assy for many kilometers, interrupting and resuming again.
The most common subject is wild animals: mountain goats and deer, elks, as well as domestic animals: horses, dogs, two-humped camels, and chthonic ones: snakes.
There are many images of men in so-called ritual poses or dancing, horsemen, archers, and hunting scenes. A special feature of the Assy petroglyphs are small image forms.
Then the path will go past an interesting place called Red rocks, a river, and bizarre rocks made of clay and sedimentary deposits of red color make this place magical.
The road from the plateau will gradually lead us to Bartogai reservoir, located in Assy canyon. Bartogay reservoir is formed as a result of the overlap of the Chilik river, a 60-meter stone-fill dam with a length of 330 m.
It came into operation in 1985 and was created to feed the Great Almaty canal (BAC), which is about 160 km long. Water from the canal is used for irrigation of fields in Almaty region.
Charyn canyon
Charyn canyon is located 195 km from Almaty, and this place is definitely worth a visit. The stunning beauty of the landscape will take you into the atmosphere of the wild West, because the Charyn canyon, without a doubt, can be put on a par with the famous Grand canyon in the United States of America.
Some facts about the canyon:
• the length of the canyon is 154 km along the Charyn river;
• it is a natural monument composed of sedimentary rocks that are about 12 million years old;
• is actually the bottom of the Tethys proto-ocean;
• the height of the steep mountains of the canyon reaches 150-300 meters;
• the most beautiful place is considered to be the valley of Castles, its length is about 3 km, width-20-80 m.
Hashtags / keywords to search for:
#garintrip_Ассы #assy #platessa #beregistered
#garintrip_Чарын #Sharyn #christycanyon
Assy plateau, bartogay reservoir, Charyn canyon.