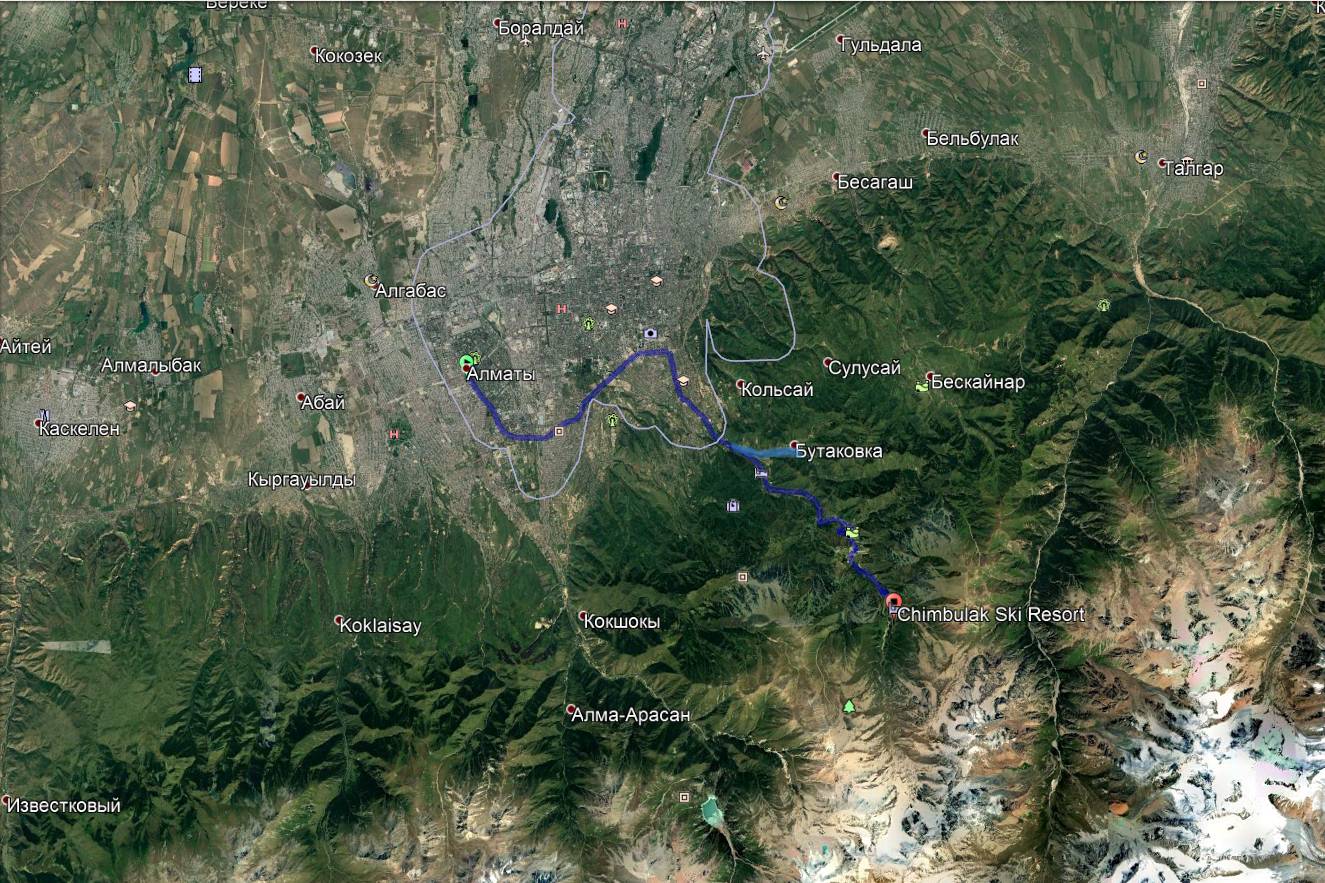 Route length: 25-35 km (50-70 km round trip)
Travel time to the location: 1 hour
Walking time to the waterfall: 1-1.5 hours
Seasonality: all year round
Best time to travel: all year round
Walking duration: 1 day.
Butakovsky waterfalls is an affordable and beautiful place located in the Zailiisky Alatau. It is located in the Butakovsky gorge and is one of the most famous and visited natural sites in Almaty. The height of the waterfall is about 15 meters.
What to expect?
Trekking trail to the waterfalls, along an interesting canyon.
Then we will go up to the famous high-altitude skating rink "Medeo", located at an altitude of 1691.2 meters above sea level. It was founded in 1972. The ice surface covers 10,5 thousand square meters, which allows to hold competitions in speed skating, hockey and figure skating.
The thickness of the ice cover on the rink is 2.3 meters and consists of more than 20 items of construction materials. Reinforced concrete plates are embedded in the ice surface, where 170 km of cooling pipes are distributed. The system of artificial ice freezing has no analogues in the world and allows to maintain the ice surface of the rink for 8 months.
You can climb the dam, it leads to the famous staircase consisting of 842 steps.
The Medeu anti-settlement dam is located at an altitude of 1733 meters above sea level. It was built to protect the city from mudslides forming on the peaks of the Western Tien Shan.
The dam has 3 stepwise height levels. A special water reservoir allows to hold about 6 million cubic meters of water.
The final point will be a visit to the Ski resort "Chimbulak" located at an altitude of 2260 m above sea level.
Cable cars coming from the Medeo rink will bring us to the top.
You will have the opportunity to see the most beautiful gorge from a bird's eye view!
Aerial Cableway will take you from a height of 1692 m above sea level to the Talgar pass (3163 m), the height difference will be 1472 m!
Hashtags / keywords to search for:
#Shymbulak #Medeo
Butakovsky waterfalls, Medeo high-altitude skating rink, Chimbulak ski resort