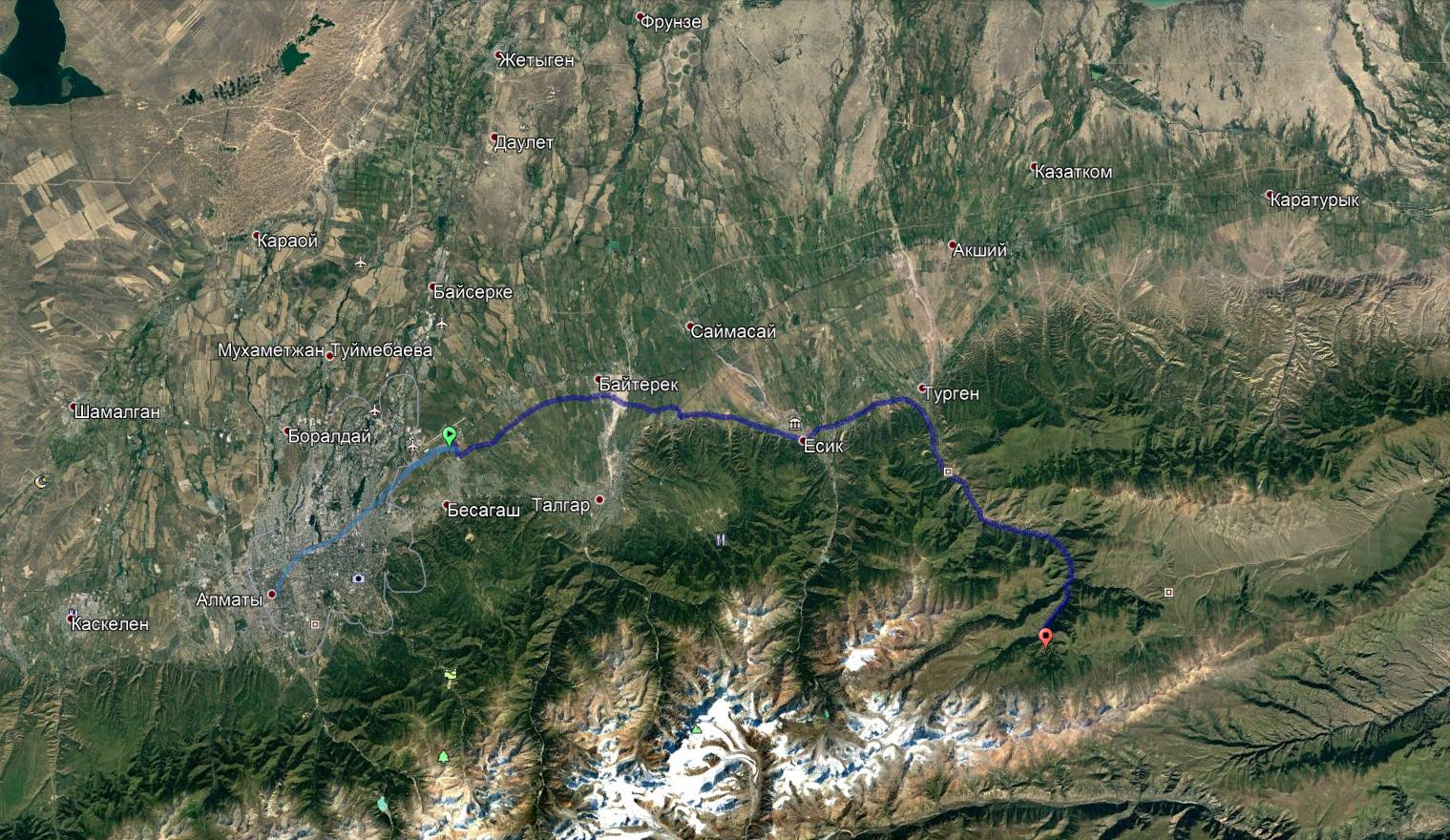 Route length: 94 km (188 km round trip)
Travel time to the location: 2 hours
Travel time to the waterfall: 30-40 minutes (Bear), 2.5 hours (Kairak)
Seasonality: all year round
Best time to travel: May to October
Walking duration: 1 day.
Ile-Alatau National Park, Turgen Canyon, 90 km from Almaty.
Turgen Canyon is famous for its beauty and waterfalls, there are seven of them.
The most accessible waterfall is the Bear waterfalls, the trail goes through a picturesque canyon and its length is about 1.5 km. The height of the fall of the stream is 30 meters, this is a favorite place of tourists.
The most beautiful waterfall is considered to be the Kairak waterfalls, located on the Bozgul river, a right tributary of the Turgen river. The unpaved trail to the Kairak waterfall is quite good. It goes through the forest and takes about 3-5 hours (8 km long). There is an observation deck leading to the waterfalls, the view is spectacular, you will get fascinated by the sea of cold spray and the noise of falling water. The waterfall bursts out of the rock, cutting its way. That's how it got its name – Kayrak means "whetstone" in Kazakh language.
The Kairak waterfalls is higher than the Bear waterfalls (the height of the waterfall is 55 m, with rapids – 74 m, the height of the main stream fall is about 40 m).
Hashtags / keywords to search for:
#garintrip_Кайрак
Turgen Canyon, Bear waterfalls, Kairak waterfalls