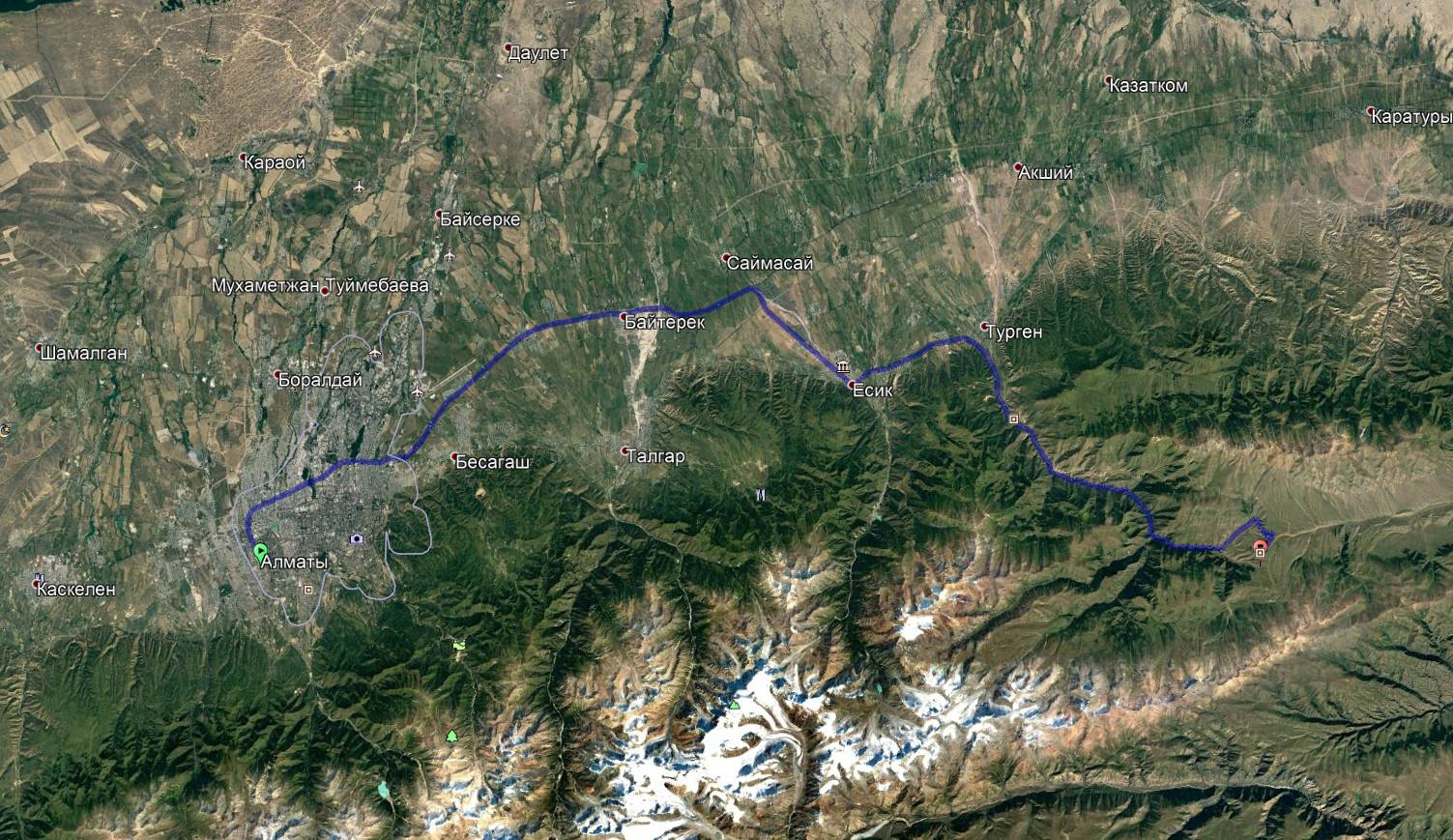 Route length: 110 km (220 km round trip)
Travel time to the location: 2.5 hours
Travel time to the waterfall: 30-40 minutes
Seasonality: all year round
Best time to travel: May to October
Walking duration: 1 day.
Ile-Alatau National Park, Turgen Canyon, about 90 km from Almaty.
Turgen Canyon is famous for its beauty and waterfalls. There are seven of them. The most accessible waterfall is the Bear waterfalls, the trail goes through a picturesque canyon and its length is about 1.5 km. The height of the fall of the stream is 30 meters, this is a favorite place of tourists.
The Assy plateau is a breathtaking valley in between two mountains, more than 40 km long and 15 km wide, located at an altitude of 2700 m above sea level. Here is the Assy-Turgen Observatory, the only Observatory in Kazakhstan with an ideal astronomical climate.
Hashtags / keywords to search for:
#garintrip_Ассы #assy #plateauassy
Assy plateau, Assy-Turgen Observatory, Turgen Canyon, Bear waterfalls